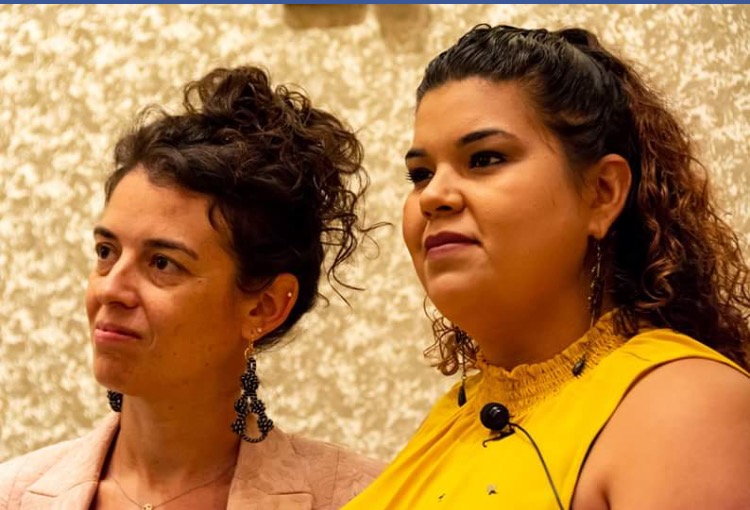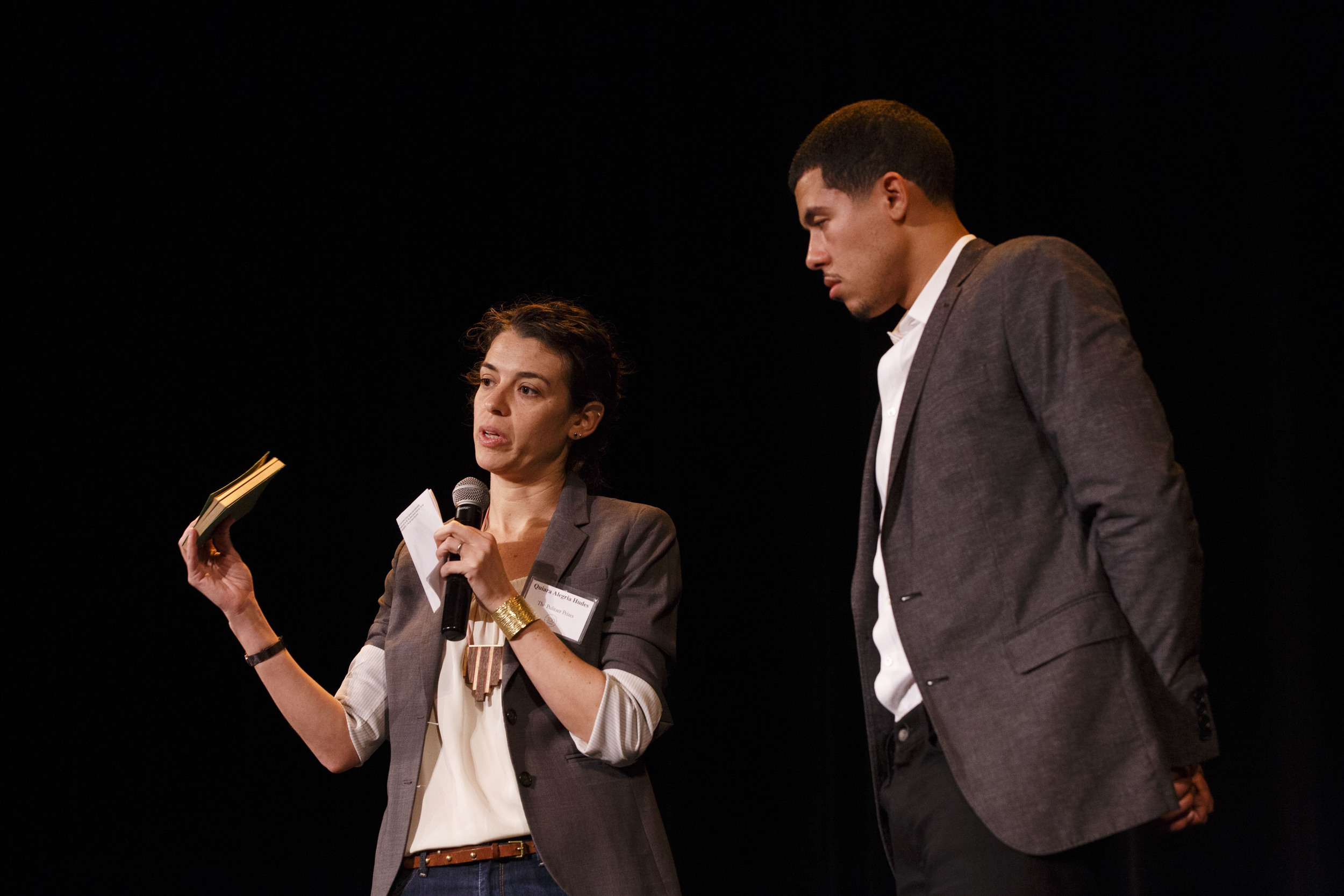 Quiara Alegría Hudes is a writer, strong wife and mother of two, barrio feminist and native of West Philly, U.S.A. Hailed for her work's exuberance, intellectual rigor, and rich imagination, her plays and musicals have been performed around the world. They include Water By the Spoonful, winner of the Pulitzer Prize for Drama; In the Heights, winner of the Tony Award for Best Musical and Pulitzer finalist; and Elliot, A Soldier's Fugue, another Pulitzer finalist. Her most recent musical, Miss You Like Hell, appeared Off-Broadway at New York's Public Theater.
Originally trained as a composer, Hudes writes at the intersection of music and drama. She has collaborated with renowned musicians including Nelson Gonzalez, Michel Camilo, Lin-Manuel Miranda, Erin McKeown, and The Cleveland Orchestra.
Hudes recently founded Emancipated Stories. It seeks to put a personal face on mass incarceration by having inmates share one page of their life story with the world.
IN THE PRESS
NEW YORKER PROFILE. Quiara Alegría Hudes rewrites the American landscape.
LA TIMES ON THE ELLIOT TRILOGY. For its 50th anniversary season, Center Theatre Group mounted the Elliot Trilogy with Latino Theatre Company.
TELL OUR FAMILY STORY. Quick reflections on life as a writer c/o the Dallas Morning News.
50 PLAYWRIGHTS PROJECT INTERVIEW. On the culture wars and drugs wars of the 80s and 90s...
THE INTERVAL INTERVIEW. Quiara Alegría Hudes got rid of all her high school journals. Notes and correspondence she kept, but her own writing in her journals she got rid of...
TALES FROM THE SCRIPT. There's a long process of percolation for me before I type a word, and during that time, the music will find me...
WRITING THE UNTOLD STORIES. She remembers waking up in the morning with her mother playing records of Afro-Caribbean drumming. On the weekends, she saw her Aunt Linda, a classical composer and pianist who composed the score for the Big Apple Circus for 20 years.
THE FEMINIST PLAYWRIGHT OPENS UP. It was raining when I headed to Washington Heights to interview Quiara Alegría Hudes. She served me Cafe Bustelo in a mug she had gotten at the Eugene O'Neill Theatre Center, where she had been a resident playwright.
A FAMILY STORY SPANS A TRILOGY. The playwright Quiara Alegría Hudes lives in an eighth-floor apartment in Washington Heights with mesmerizing views of the Hudson. But she never strays far from Philadelphia, the city of her birth and the setting of nearly all her plays.
MUSIC IS HER MUSE. Quiara Alegría Hudes writes from the music in her bones.